Dr. Martina Violetta Jung
---
Walk-In
---
My name is Martina Violetta Jung.
I had no idea that my path would lead me to become a WALK-In of The SANAT KUMARA. I started as a business lawyer, became a Managing Director and CEO in shipping, an M&A consultant, spiritual leadership coach, author, supervisory board member, trustee, painter, lived in six different countries, not knowing that I was already guided - towards becoming his Walk-In.
---
. . .
---
All this, without realizing it, prepared me for the core task of my life - serving the SANAT KUMARA as a Walk-In and NAMAS YOUNIVERSITY.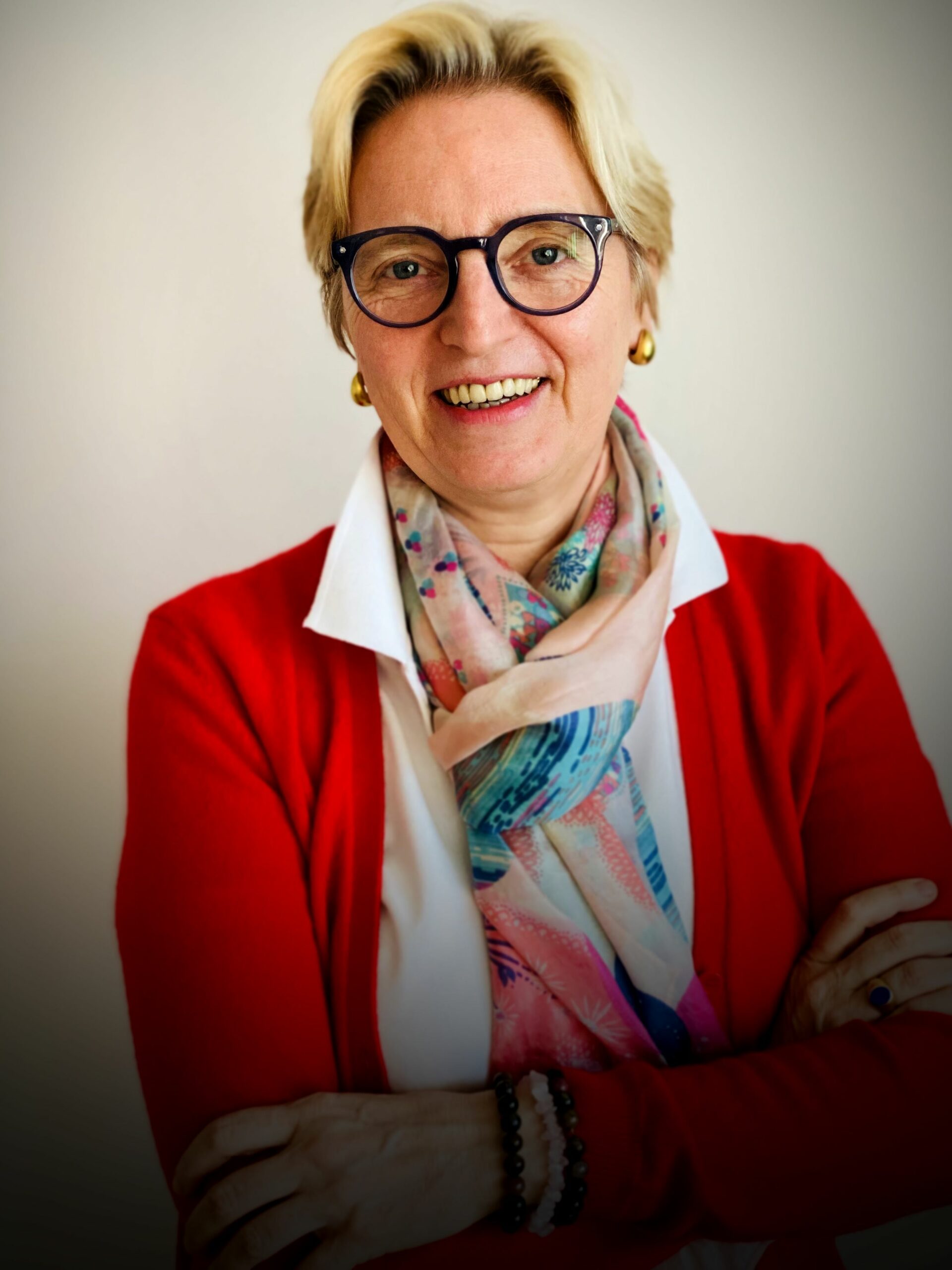 One
Representative
---
My soul has stepped aside for 85 per cent, this 85 per cent has been taken over by The SANAT KUMARA for him to direct my understanding, thinking, feeling and acting through my higher levels of consciousness. He speaks, writes and paints his messages for the people of Earth, especially for leaders, through me.
My view of reality beyond the five senses as well as my learned and acquired reference models have expanded exponentially. I literally live and work in several dimensions in parallel. The SANAT KUMARA is part of me and I am part of him around the clock.
THE SANAT KUMARA
---
I am the SANAT KUMARA. I am an advanced deva being from Venus who is referred to in the spiritual literature of all cultures. But I am so much more than what has been written about me.
I am the Chief Operating Officer for planet Earth. The SANAT KUMARA is the title for this position. It was offered to me by the Great Being ZONCRIET a long time ago. This Great Being gives life to planet Earth with its soul. I accepted this position humbly and gratefully.
My responsibility is the spiritual evolution of planet Earth. I use Dr. Martina Violetta Jung, that is to say 85 per cent of the incarnated aspect of her soul, to communicate directly and permanently with the people of Earth through stories from behind the veil (Chronicles), through podcasts (This is the SANAT KUMARA and Spirituell geführt), as well as through paintings (watercolors as illustrations of the texts as well as Personal Portal Paintings). ---
The Chronicles of SANAT KUMARA is a consciousness-expanding novel series for spiritual seekers of all cultures and faiths. It is centered around the frequency shift from the third through the fifth dimension which will be completed in 2032. The Shift will take humanity, all life on and in Earth as well as Earth herself back on track to their tasks within the plan of Creation.
The Chronicles are authored by the SANAT KUMARA through his walk-in, Martina Violetta Jung. They provide unique insights into current events on Earth, in the ether, up to Shambala and in even higher dimensions.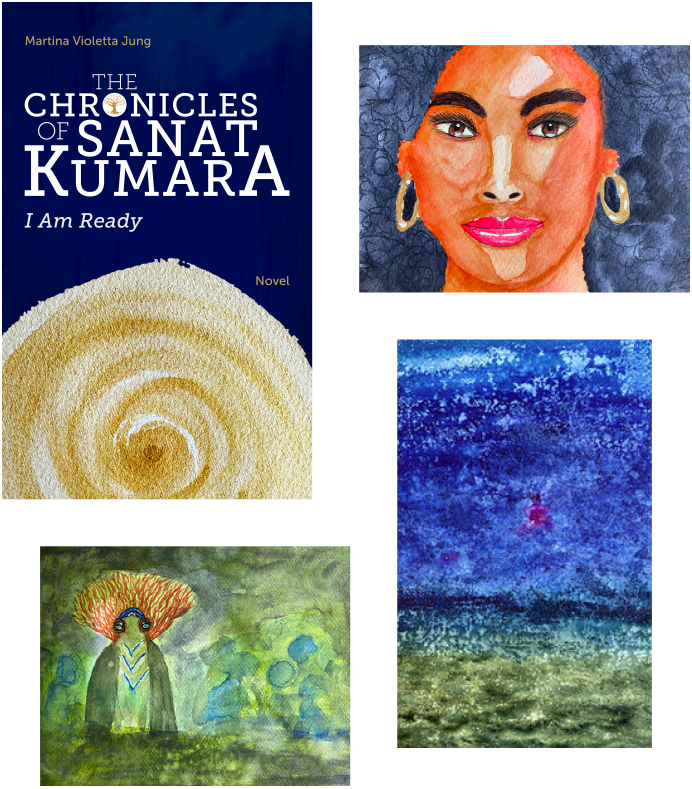 Volume 2 - God's Station in Aachen Cathedral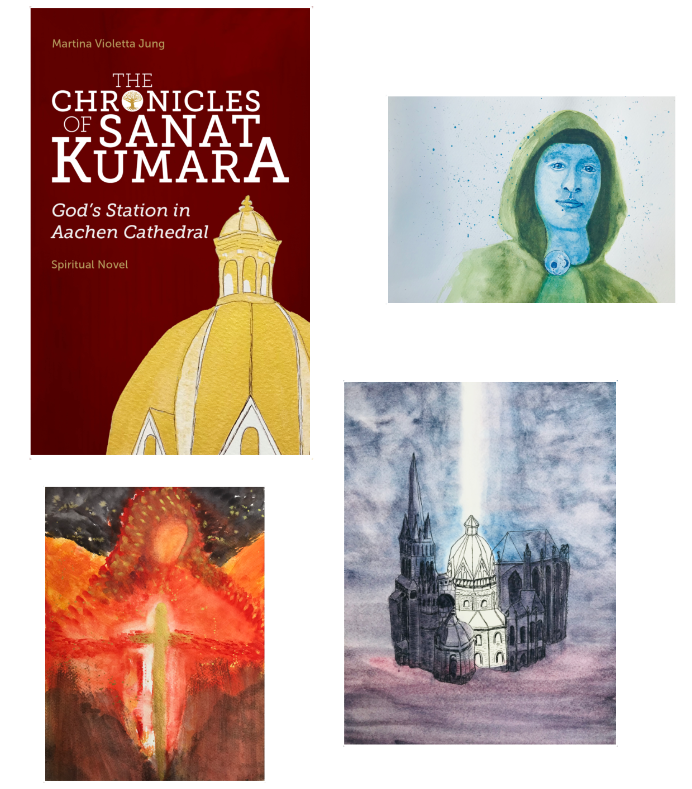 ---
I, The SANAT KUMARA, am aiming at the heart of your complete being with the arrow of a personal portal painting, to strike an inner cord, to touch you, to move you, and get you out of the drama of third dimension reality and into a direct dialog with me. Nebulos are the personal portal paintings with the ever present imperfection of life inviting you to an intense daily conversation with me. I know exactly who you are, and through the personal portal we can look each other into the eye.
---
Personal Portals to the higher levels of consciousness of The SANAT KUMARA painted by The SANAT KUMARA and Dr. Martina Violetta Jung. All Personal Portal originals connect to The SANAT KUMARA in Shambala. This Personal Portal is most useful if you have become an Ambassador of Light - are directly guided by your soul and members of the Shambala Council - and want to add guidance by The SANAT KUMARA as well .
---
Acrylic fine artist's paints on linen canvas. Sizes: 30 x 30 cm 40 x 40 cm, 50 x 50 cm and 40 x 70 cm and 80 x 80 cm. All paintings are signed, dated and marked with a consecutive number per year at the back of the canvas. Buyers acquire the ownership of the original Personal Portal painting, but not the Copyright (rights to duplicate, publish, etc.)!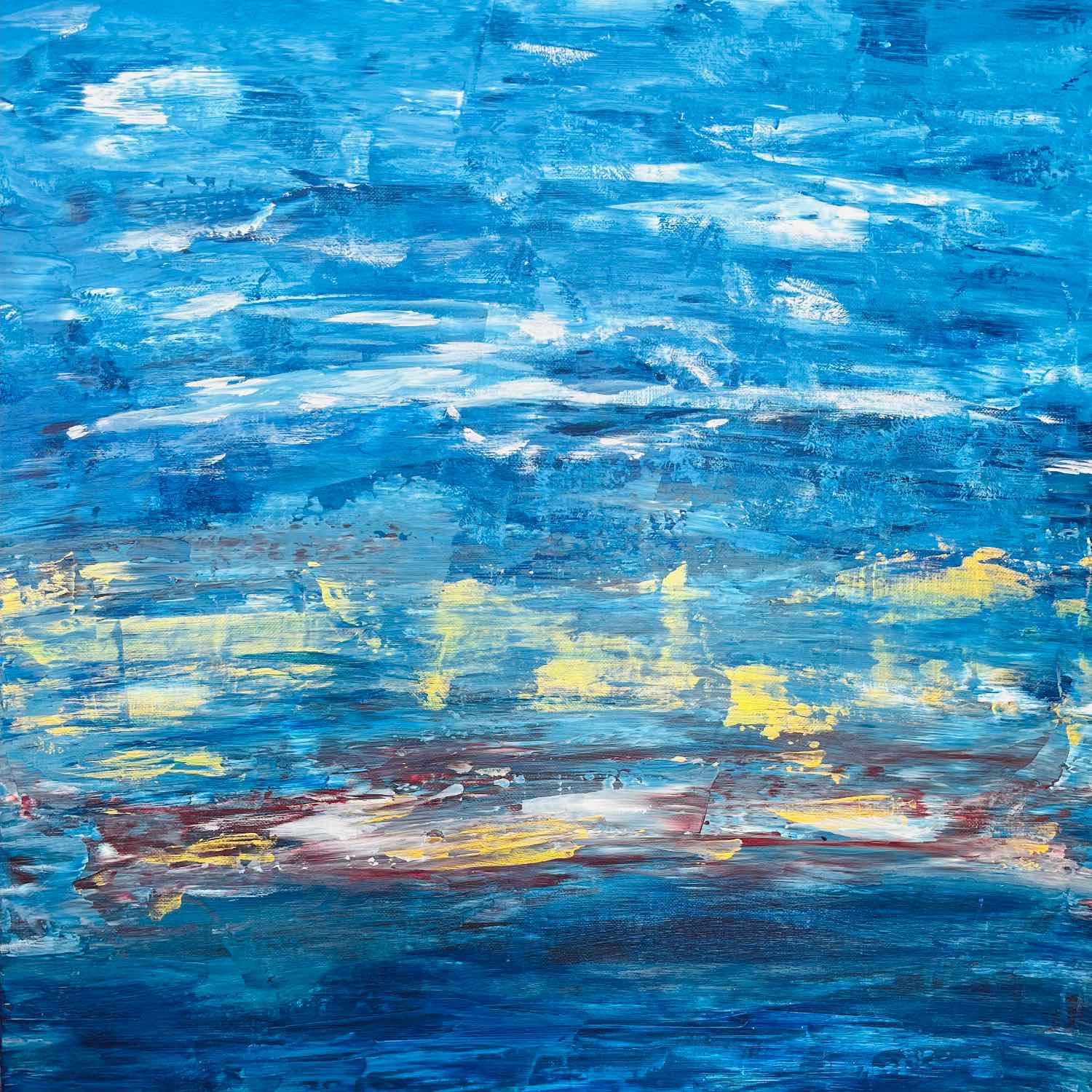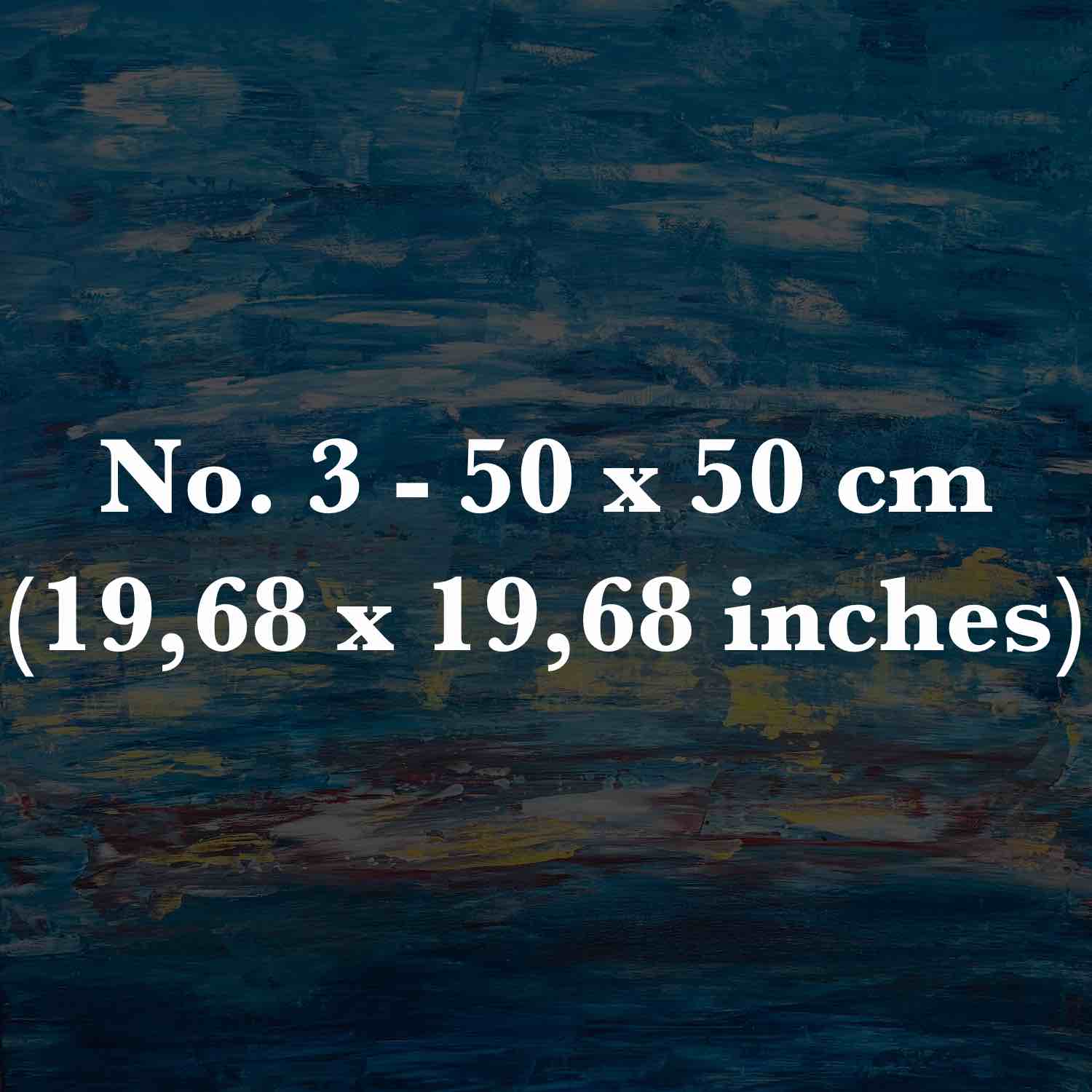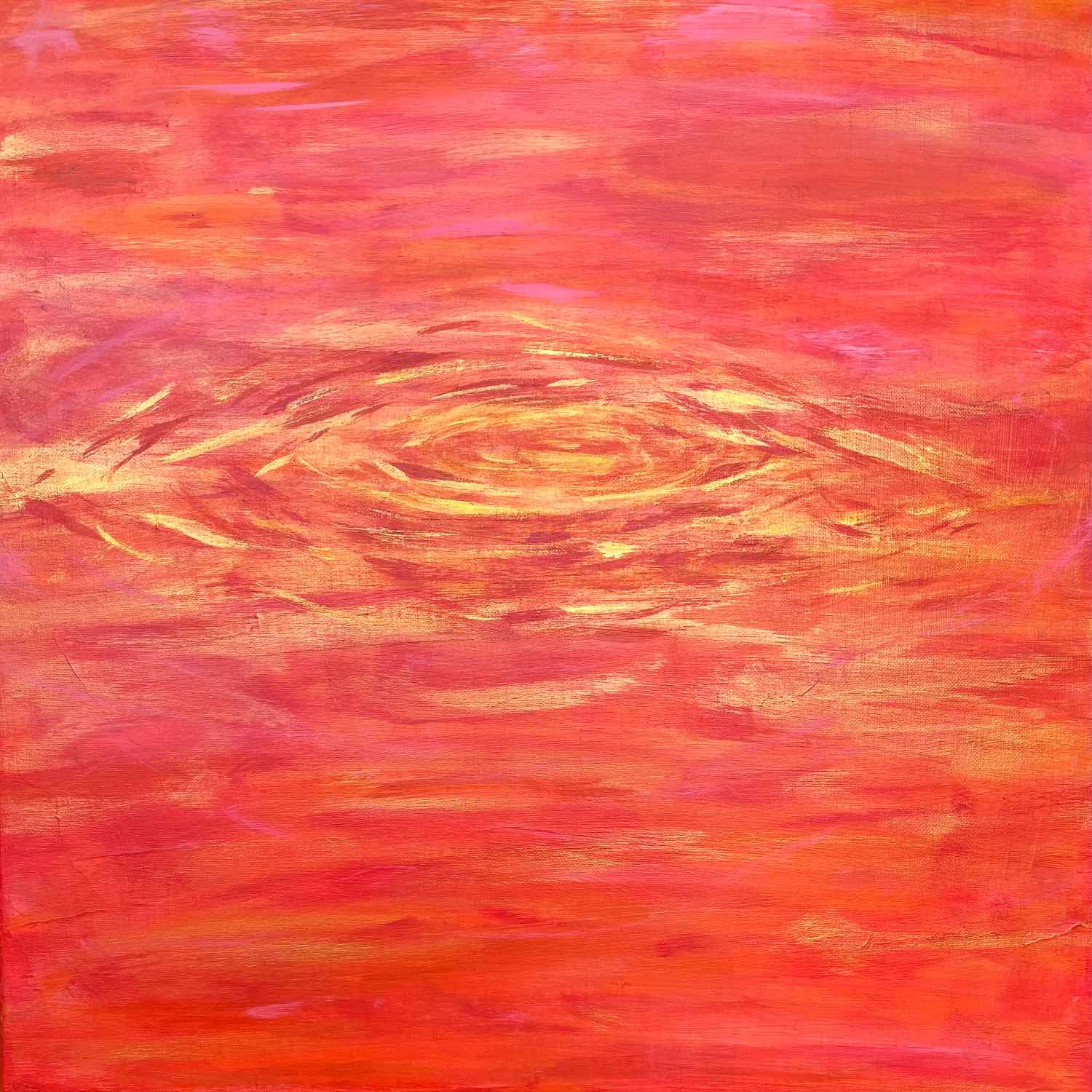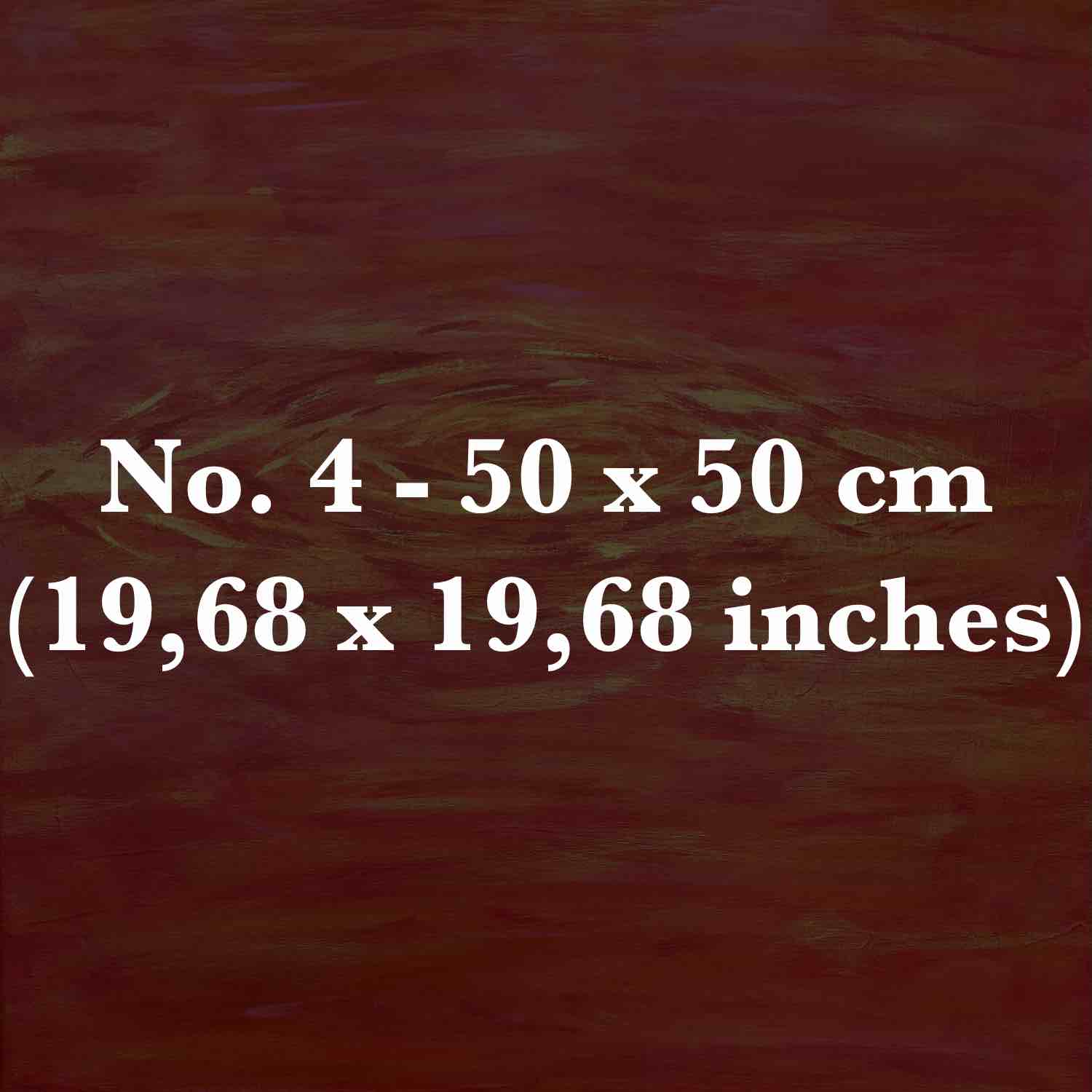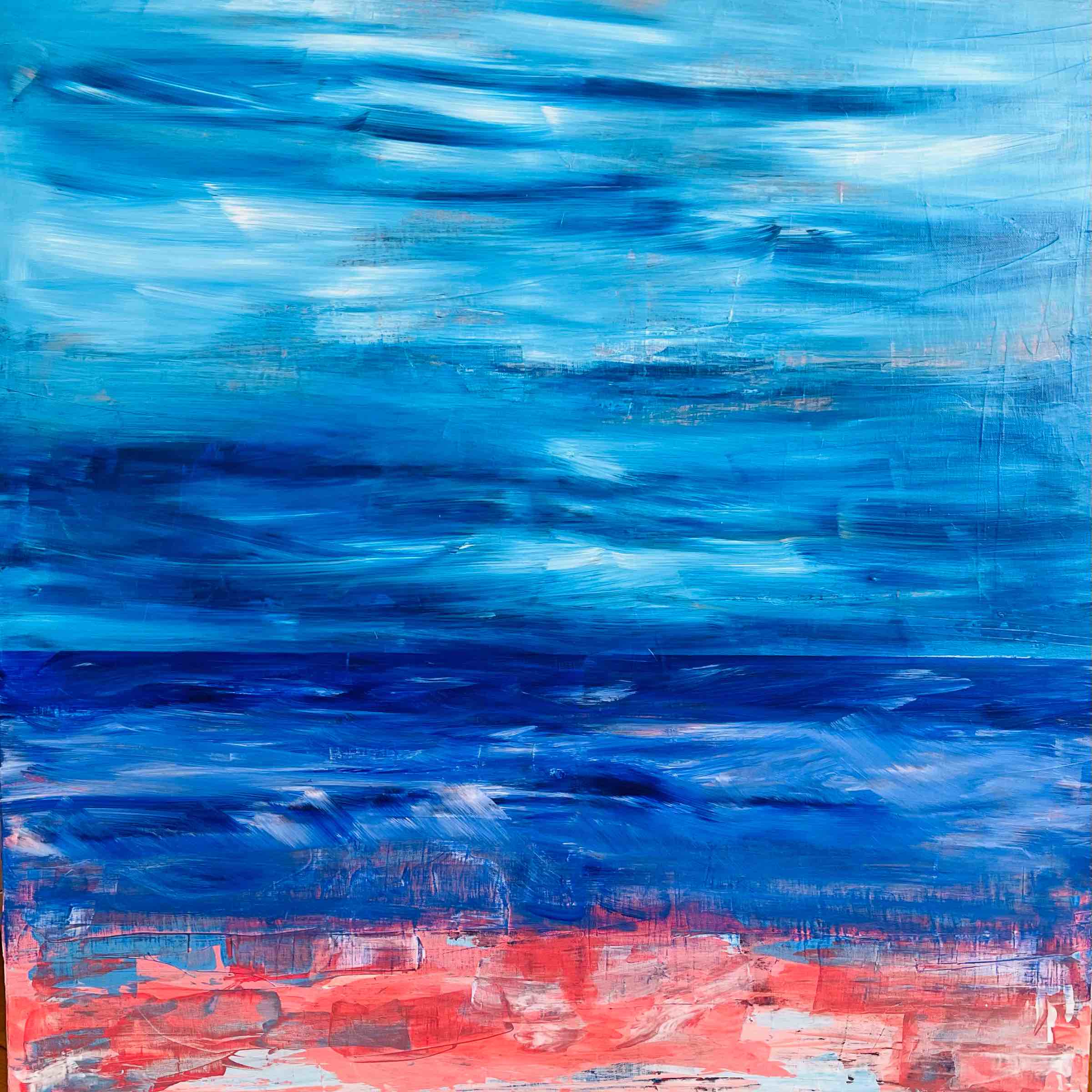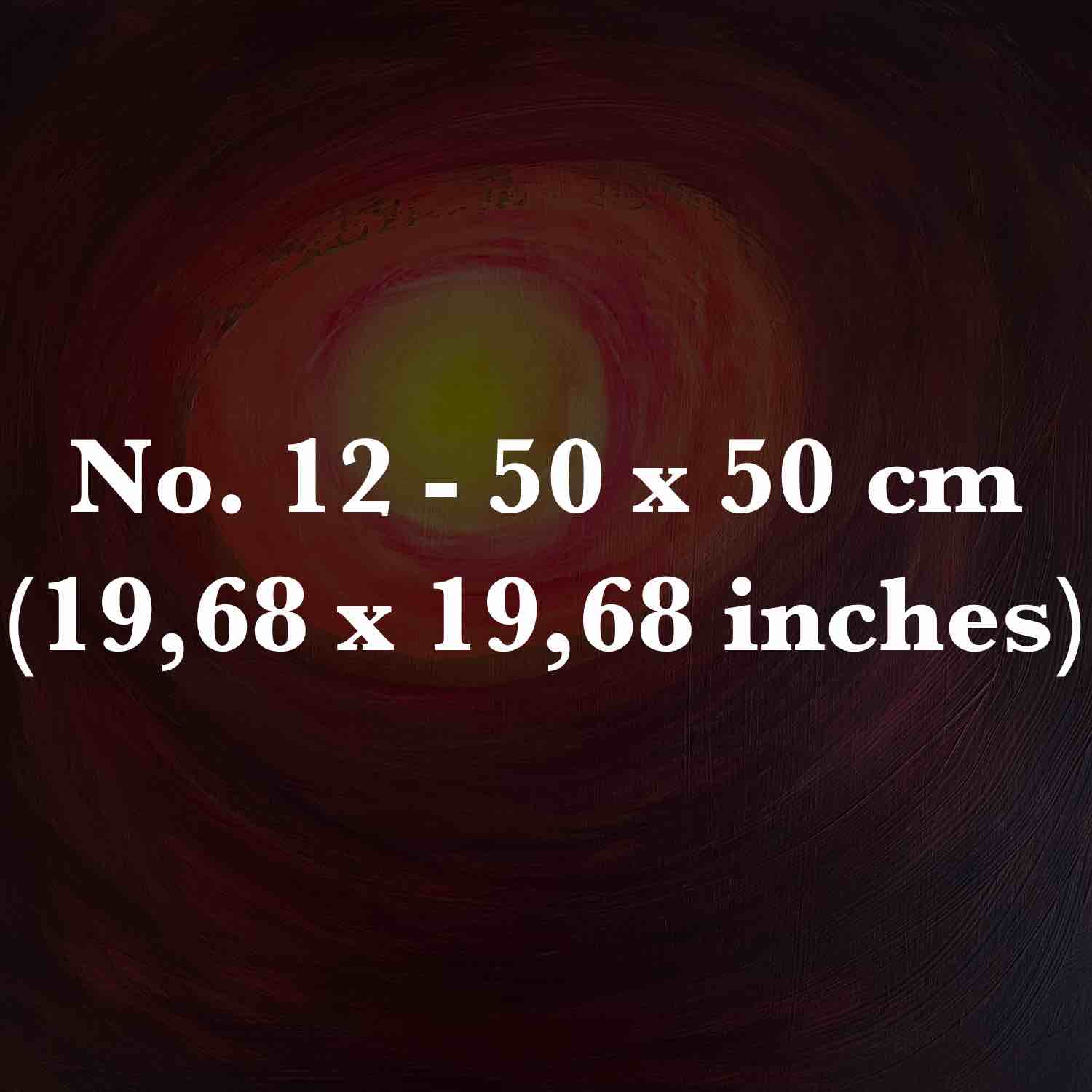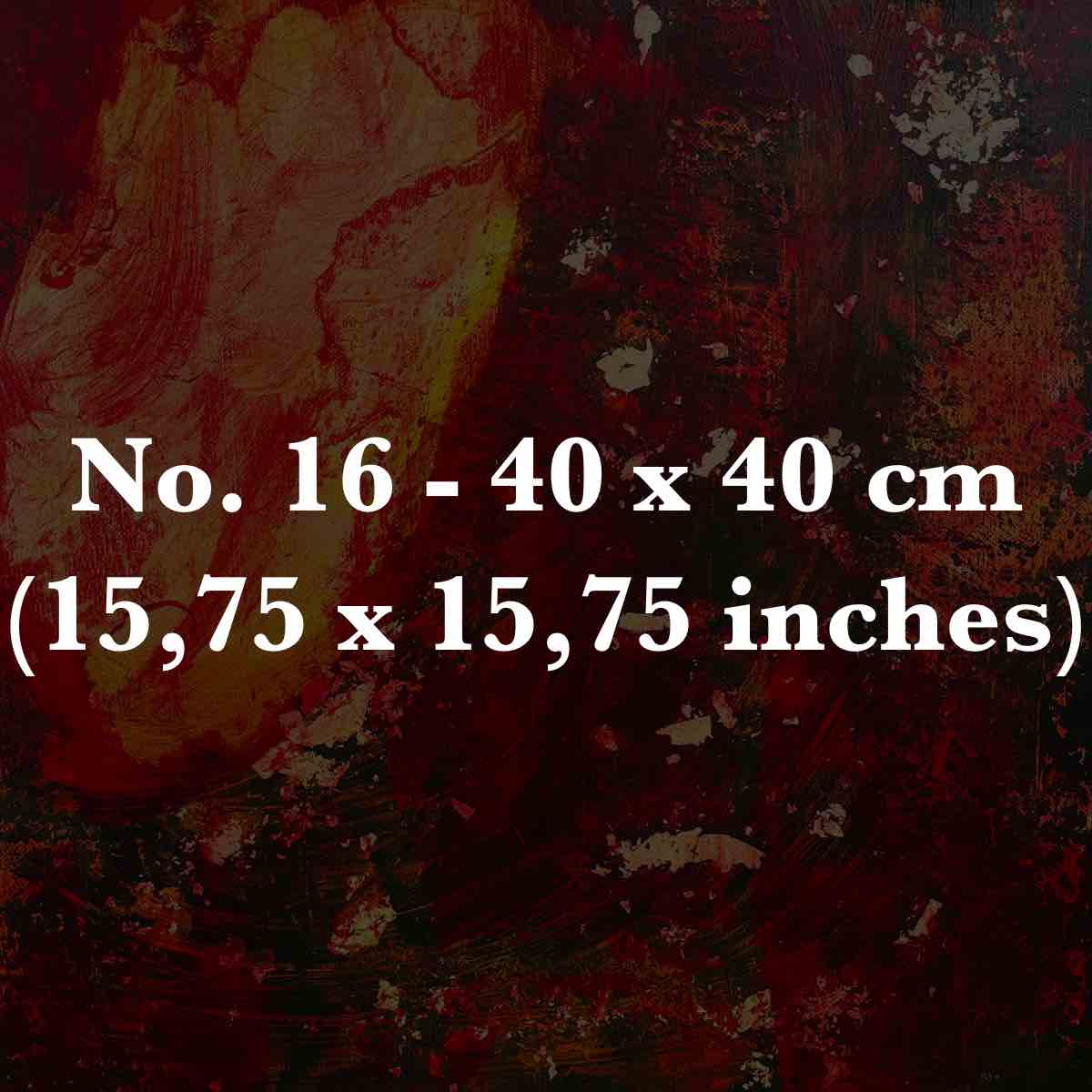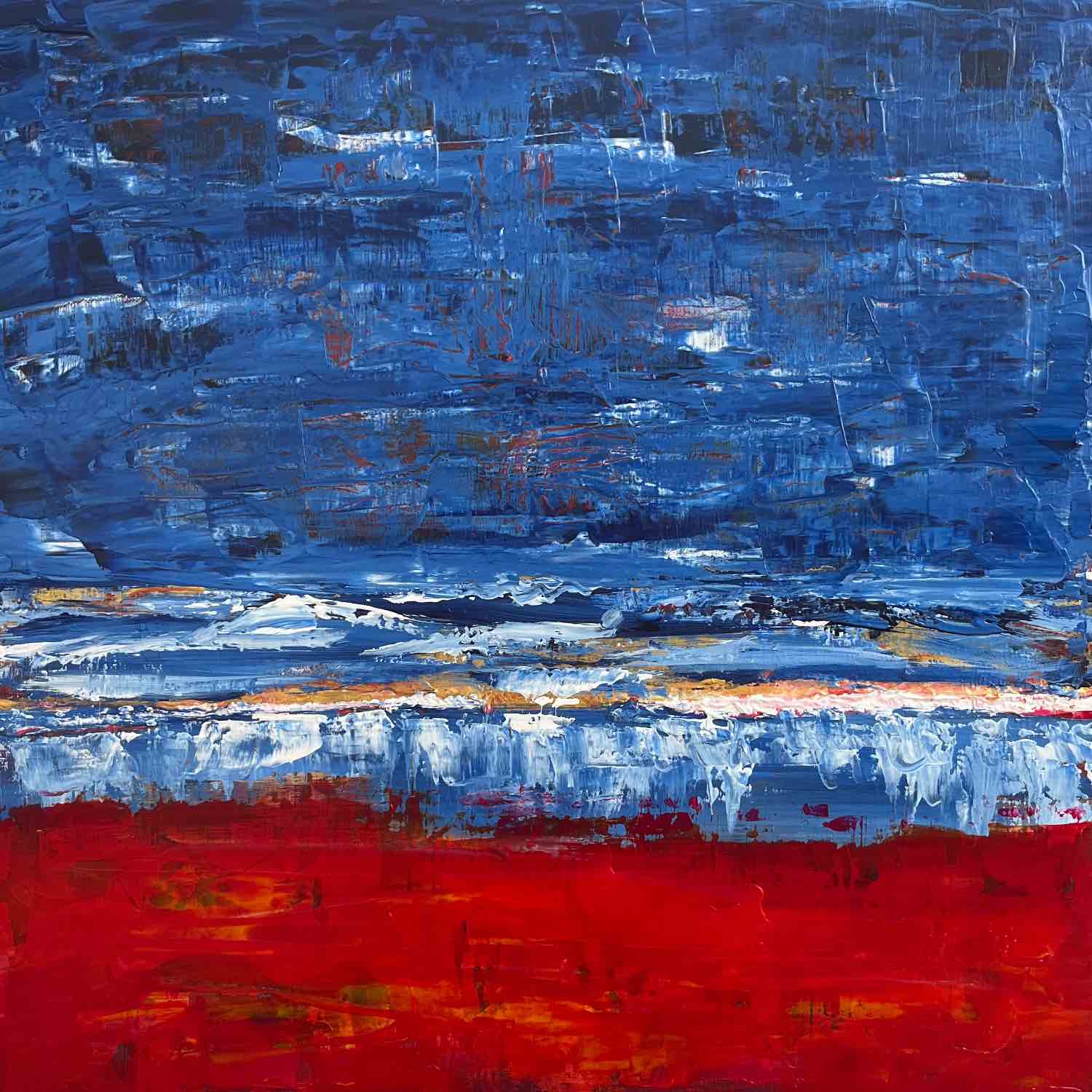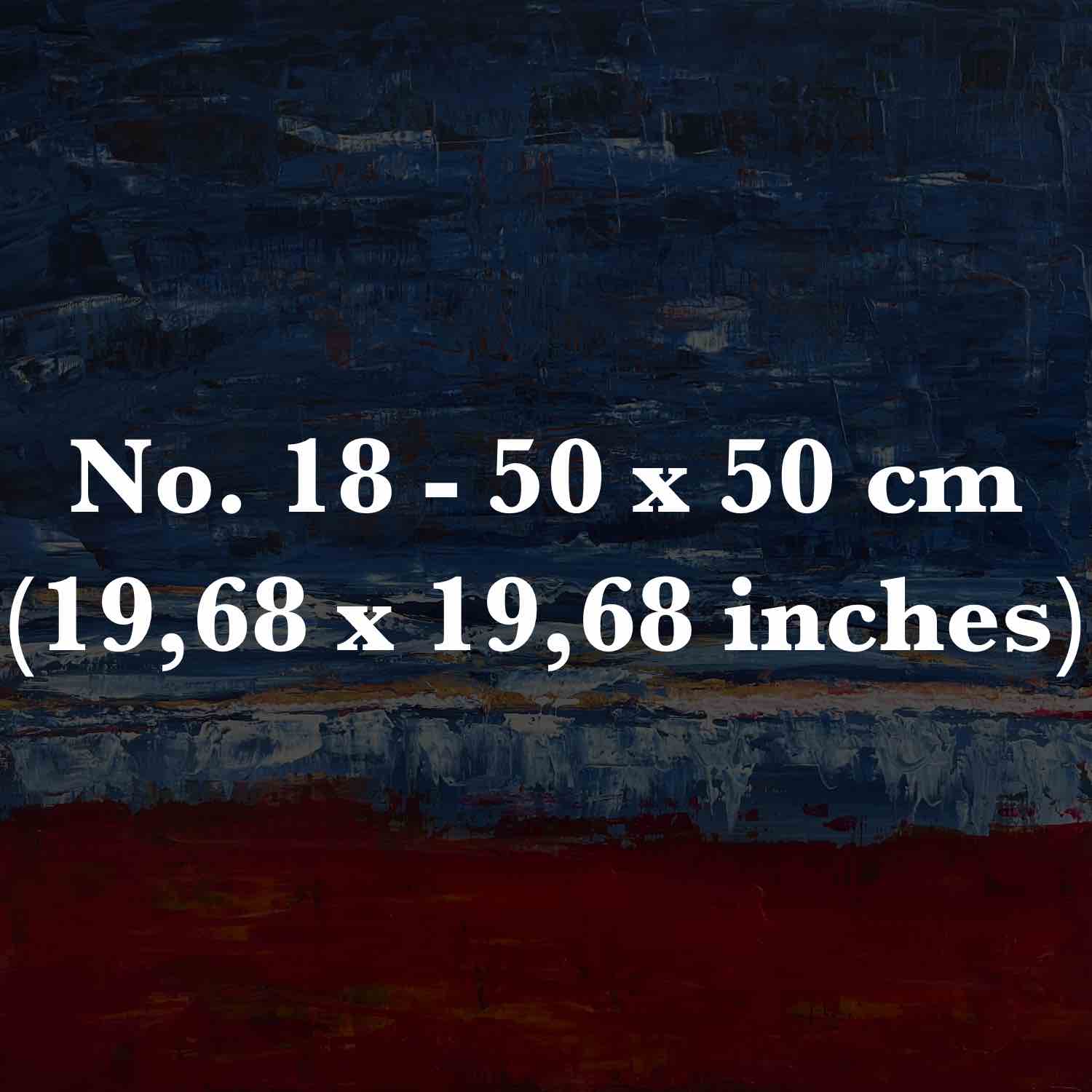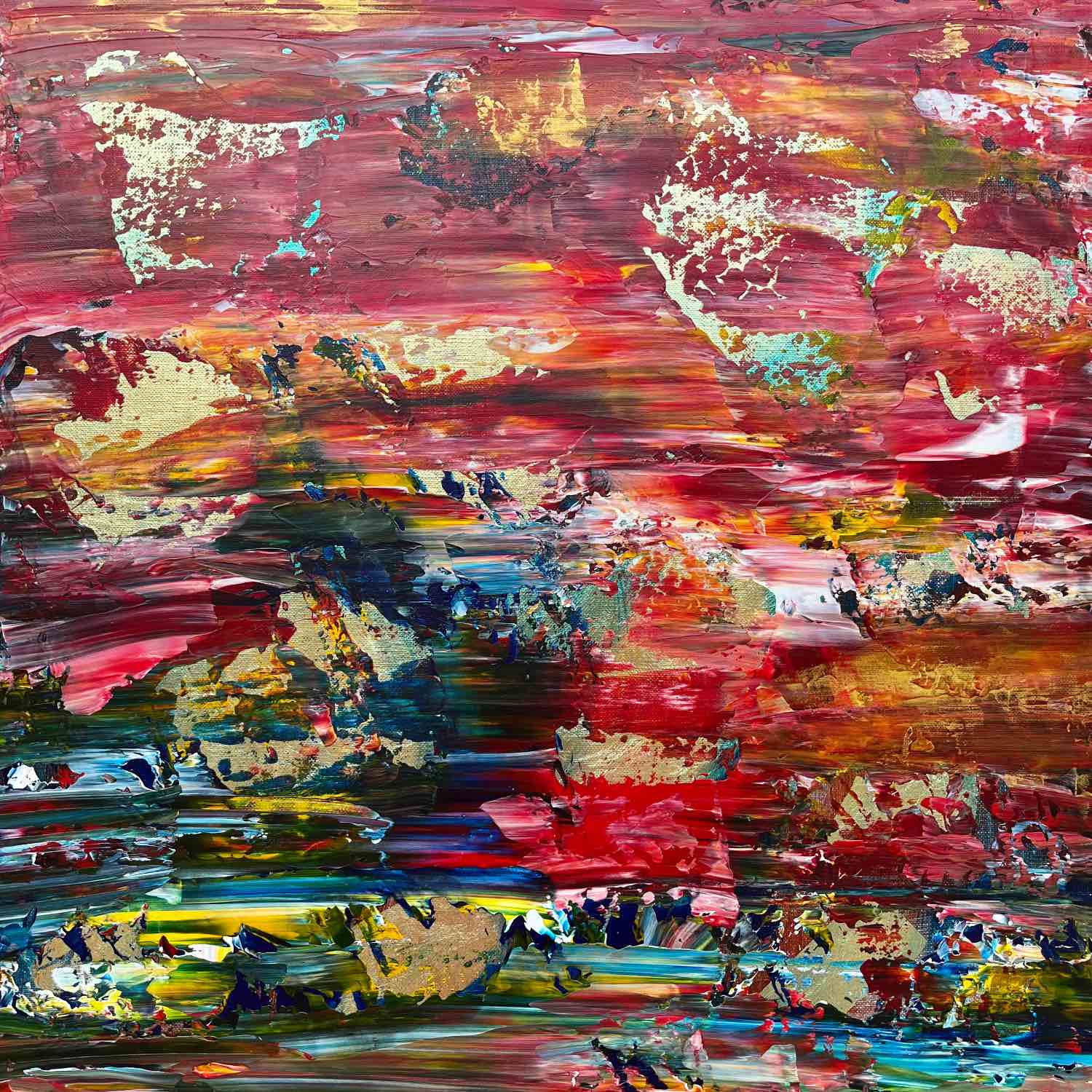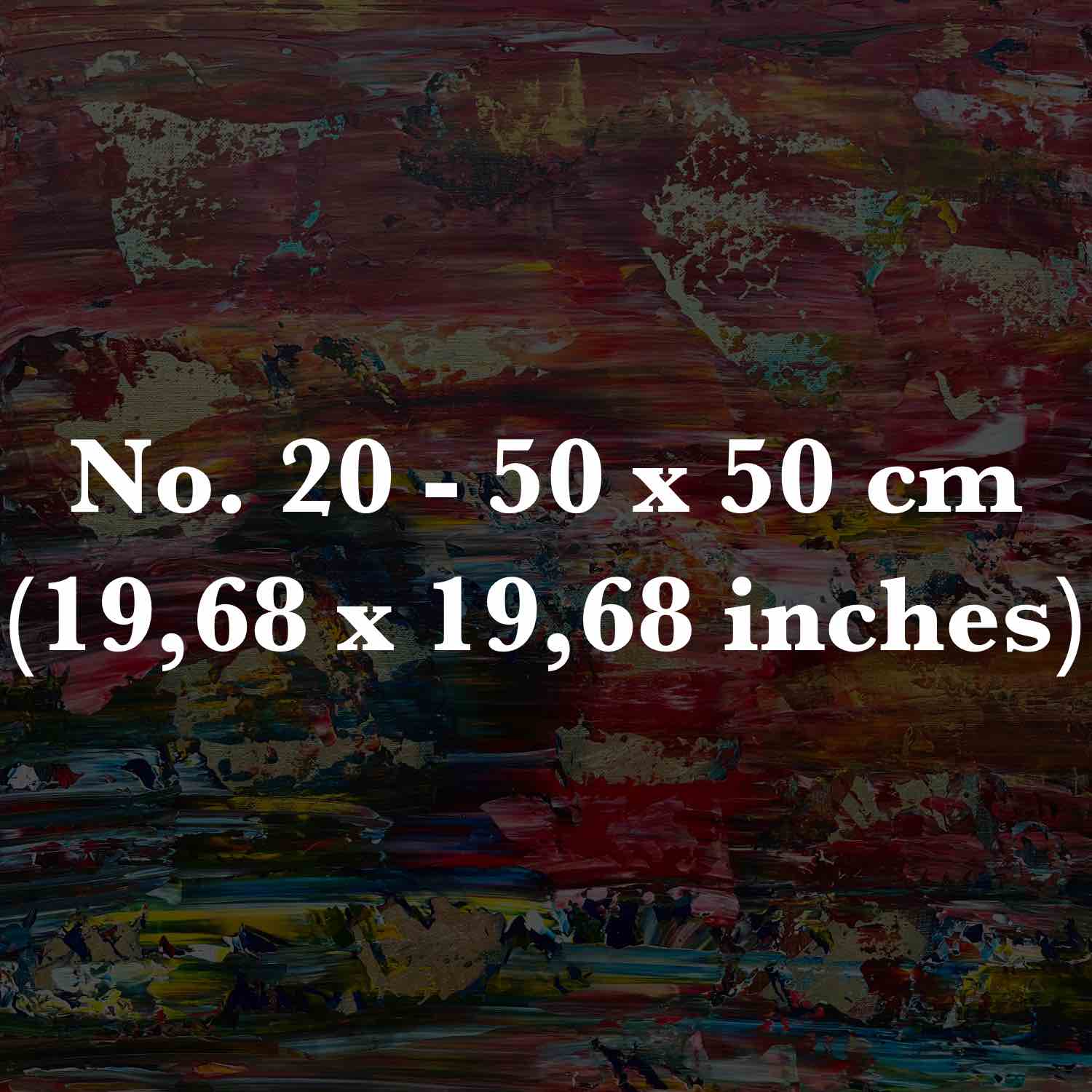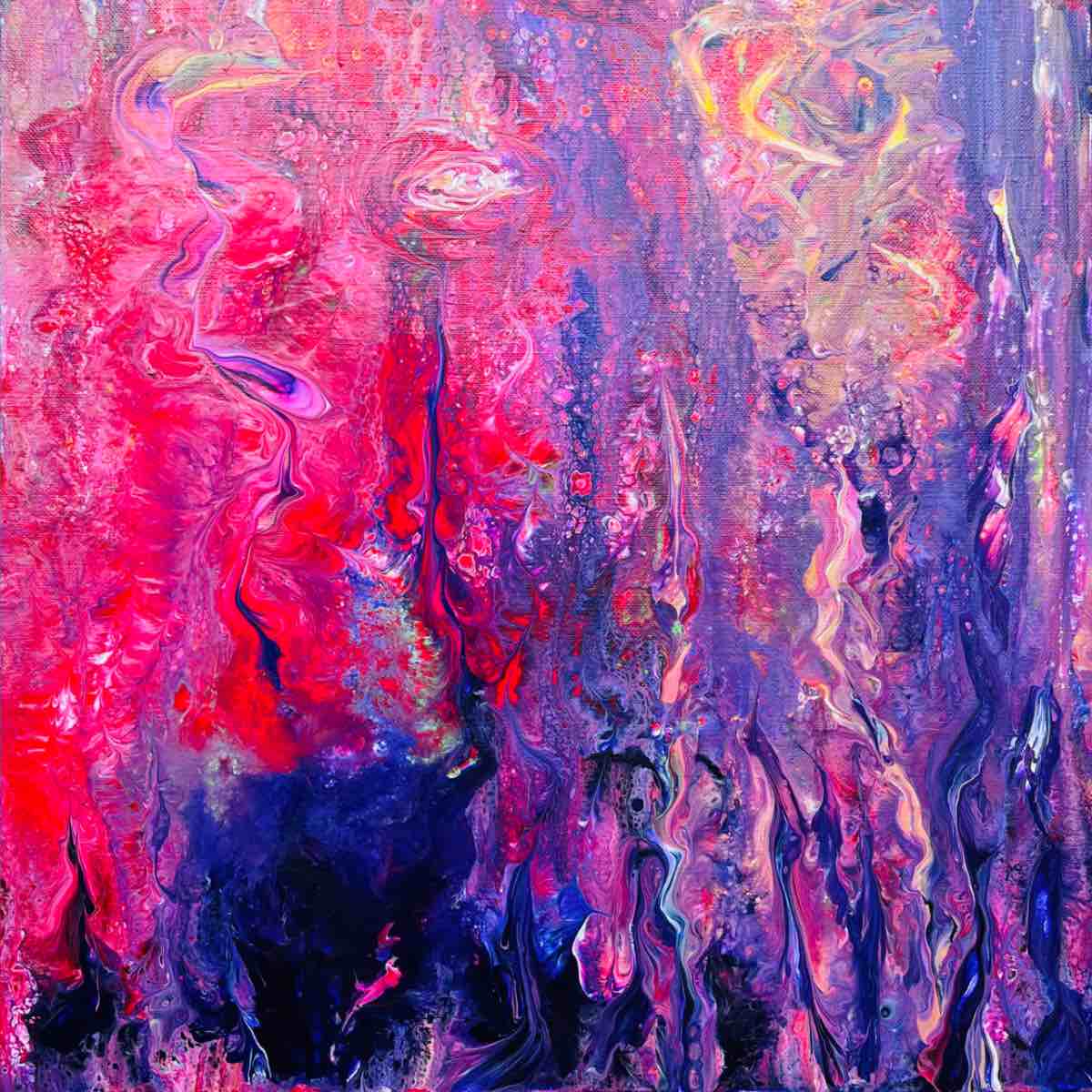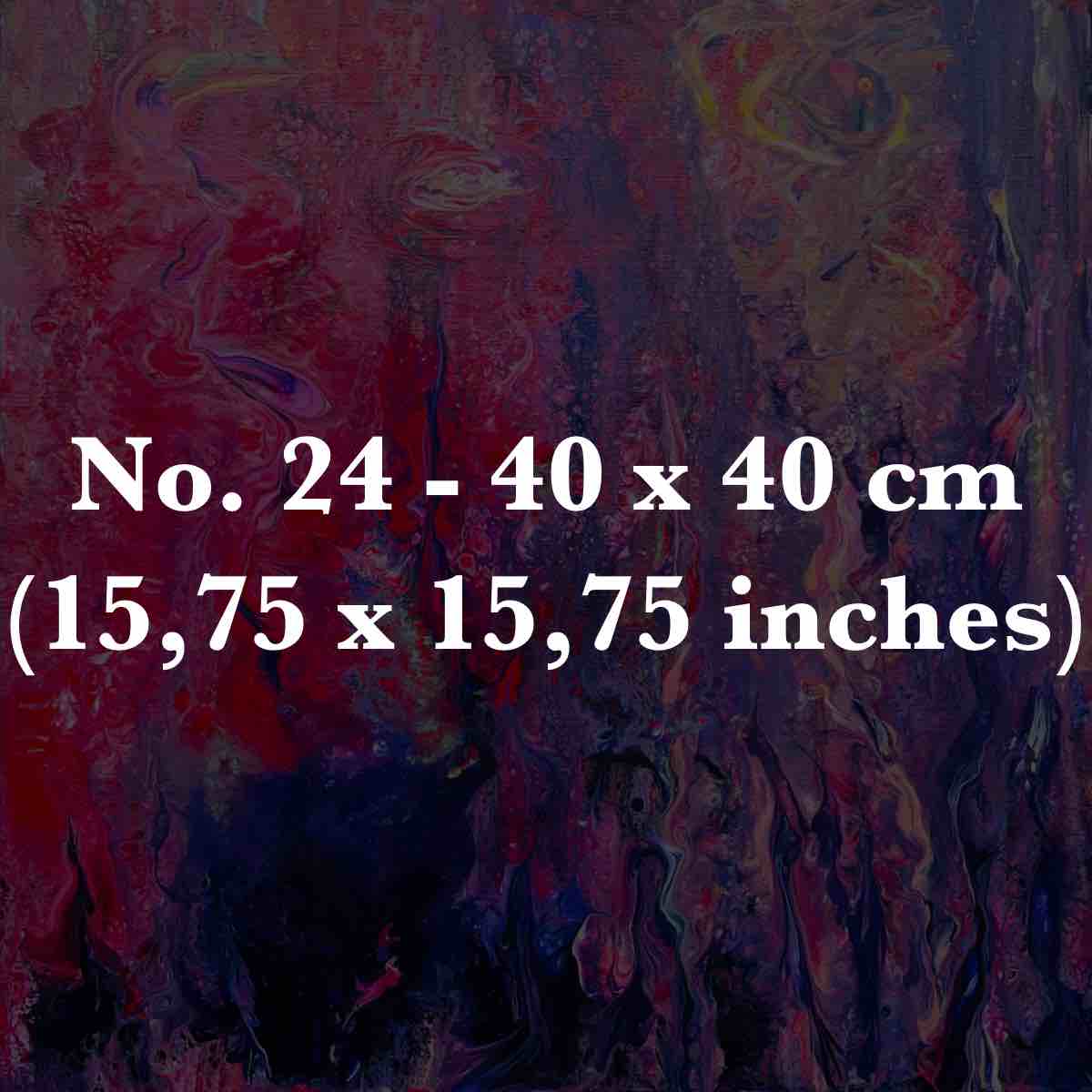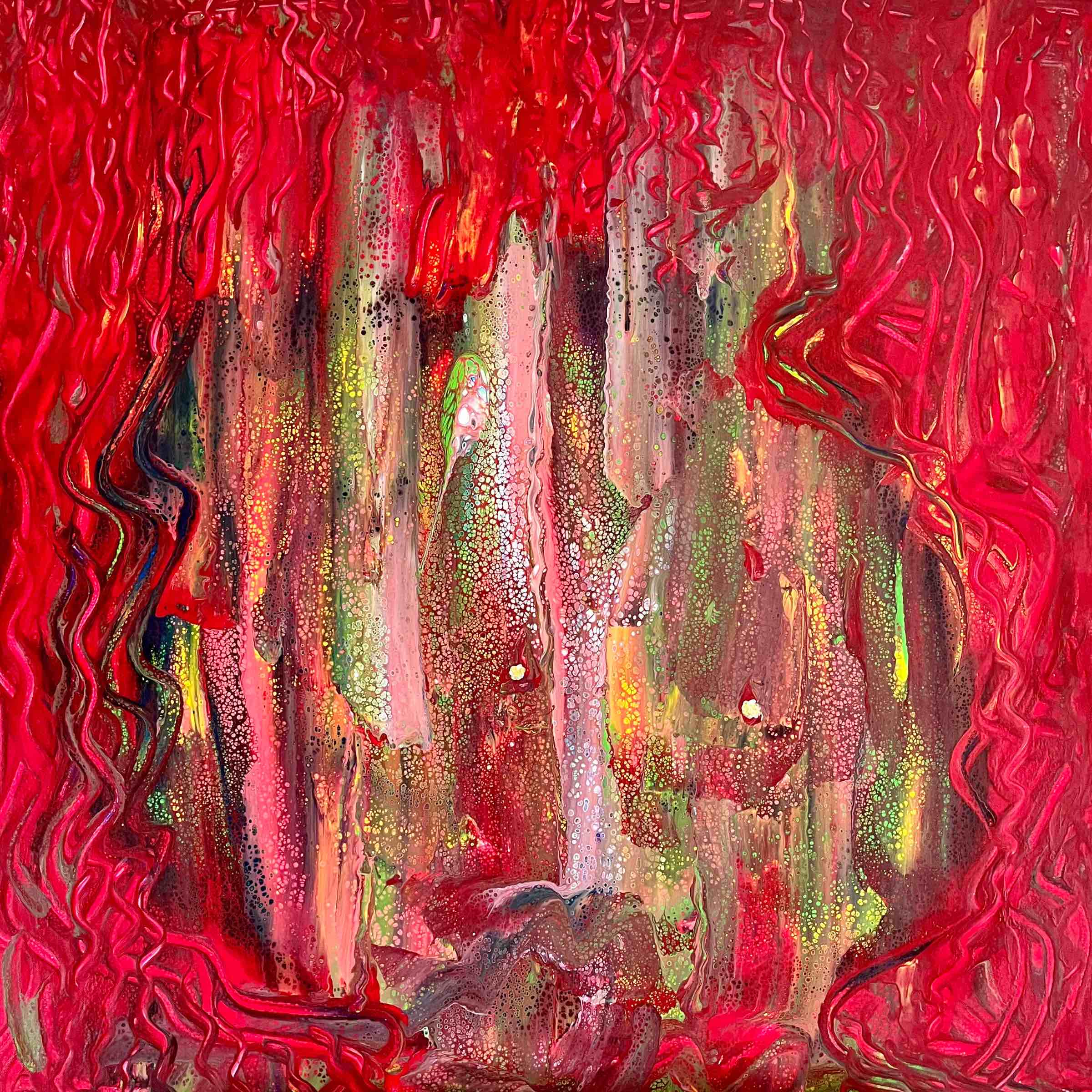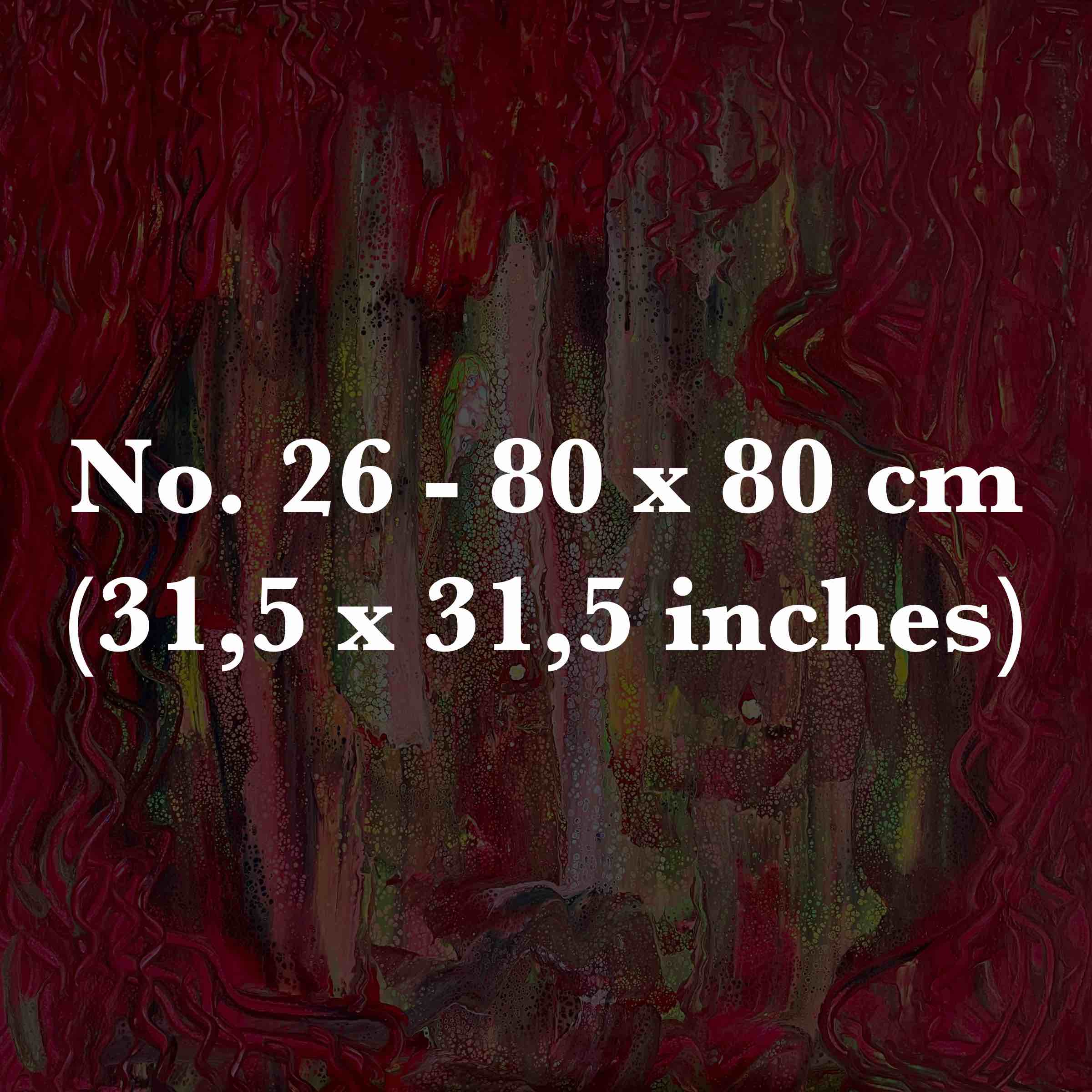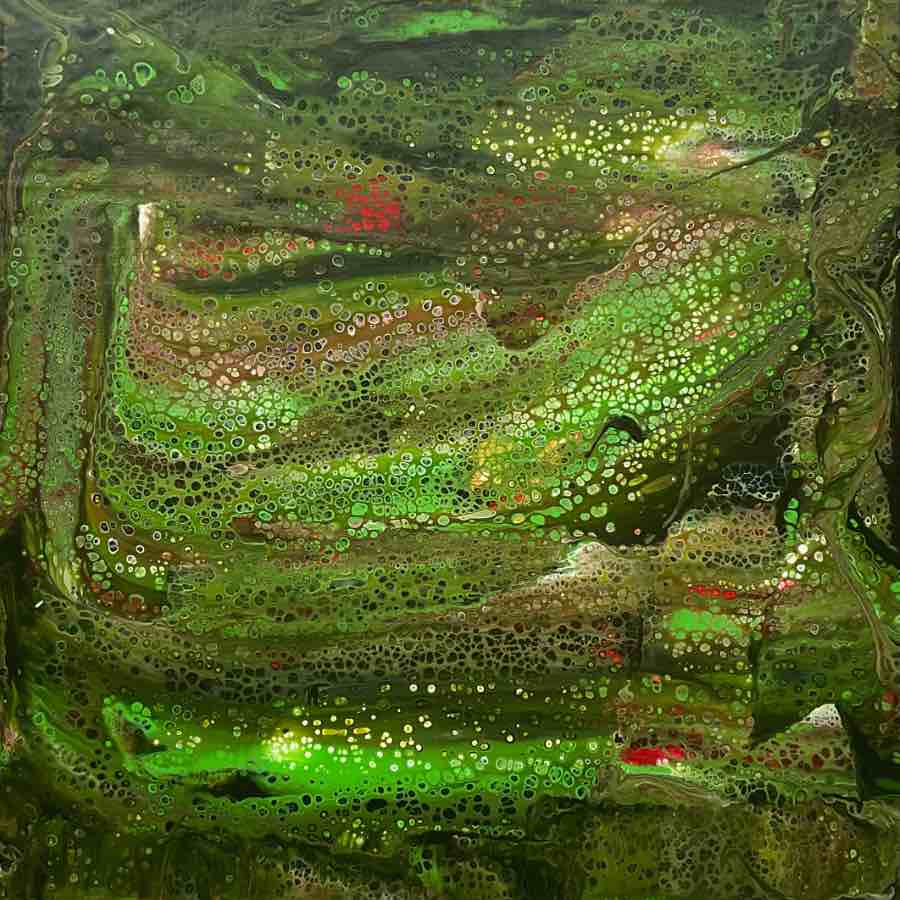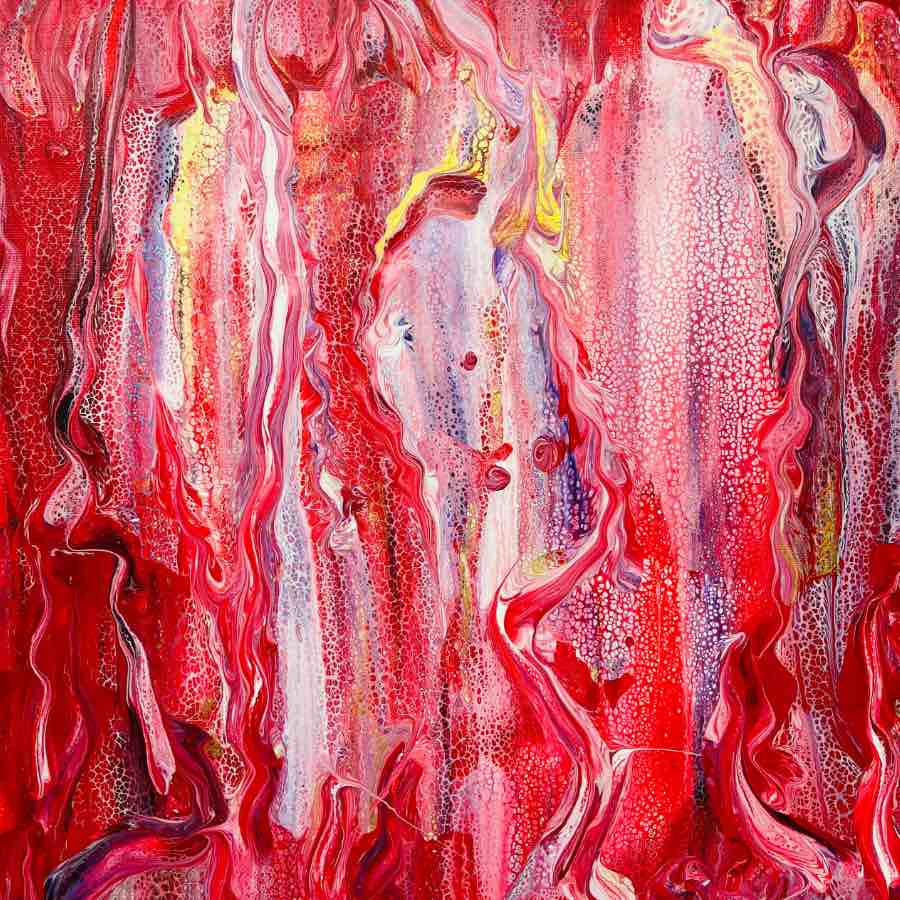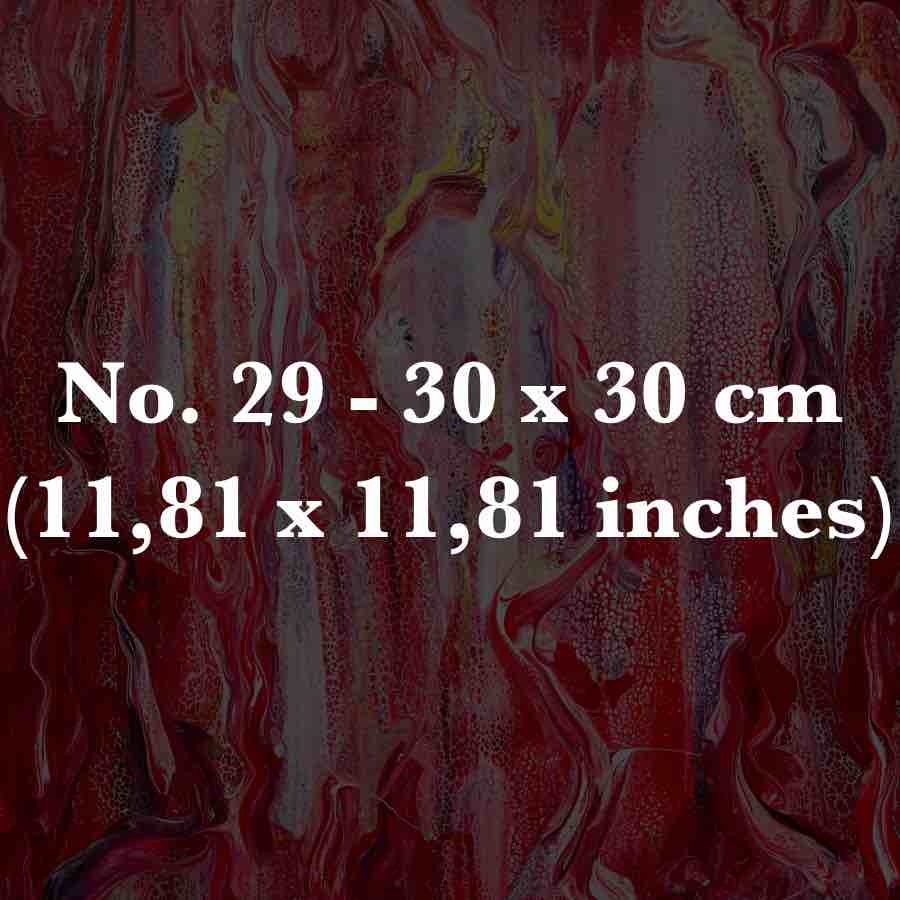 Please click here if you would like to inquire for your personal portal.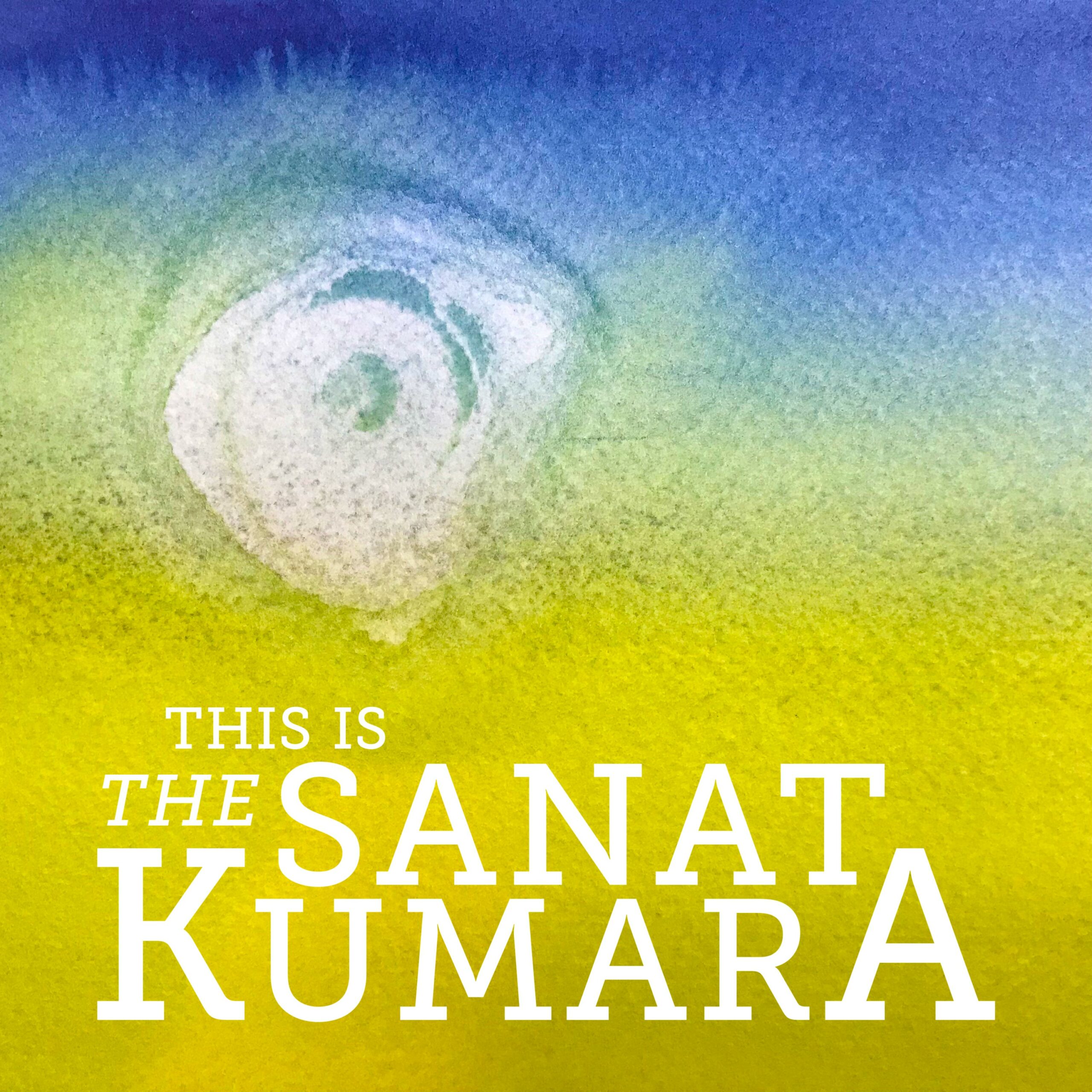 The SANAT KUMARA
---
This is the podcast of The SANAT KUMARA - addressing the people of Earth, especially their (new) leaders - every Friday (00:01 hrs German time) as of August 2022 weekly. You can listen to The SANAT KUMARA on all major podcast apps like Apple Podcast, Audible (Amazon Music), Deezer, Podcast.de, Google Podcasts, Pocket Cast, Spotify … As of July 2022, we are also posting the podcast episodes on YouTube.
I am communicating to you, the People of Earth, especially your leaders, through the Walk-In Dr. Martina Violetta Jung, a German national, whom I have chosen to speak, write and paint messages through. She represents me in the dense physical of Earth. Leaders, willing to set a new direction, and new leaders can receive my advice through her or learn how to get in touch with me telepathically.
---
. . .
---
You may ask what that means, using an incarnate human being as a walk in, don't you? It means that I merge from a higher dimension, where I reside, into her spiritual and intuitive frequency fields of direct knowledge and then down into her heart from which I speak to you directly during a podcast episode. It means that I guide her brush strokes whilst she paints. It means that I provide her with knowledge from behind the veil of the five senses when she writes the novel series to inform millions based on facts in an entertaining way about higher dimensional reality and its effects for life on Earth. Hearing me speak in my Podcast This is The SANAT KUMARA, you will realize that I am as real as you are. Reading the Chronicles and looking at its illustrations, you will realize a greater cosmic and earthly truth beyond your five senses. Using a Personal Portal Painting you will access your higher dimension aspects and contact be in contact with me.
---
. . .
---
Why Dr. Martina Violetta Jung? She brings a unique and relevant combination of vast experience, skills and personality traits both from this life and many more before that. She has managed all challenges and tests I have put in front of her, and then gradually accepted what my choice means for her until the end of this life.
Blessings to all! The SANAT KUMARA
---
---
The Amaya Mysteries is an illustrated short-story series uncovering otherworldly Earth energies, places, and beings at work, most of which humans have lost track of. To heal the Earth, humanity must be aware of and understand these phenomena and respect and cooperate with the Deva Kingdom. According to the divine plan for this planet, Devas designed and created Earth and named her Amaya. While humans refer to Earth as the Great Mother or Gaia, Amaya is the name widely used in higher dimensions.
The short stories serve the dual purpose of entertaining readers and imparting invaluable lessons about the interconnectedness of all life. The stories are grounded in truth and strive to accurately depict the events that transpired. The authors were invited to go straight to the source. Dialogs with the SANAT KUMARA, Master Teachers, Devas, Elves, Dragons, Off-Earth Allies, and the authors' own experiences are the magic ingredients.
The Amaya Mysteries series forms part of the teaching material of NAMAS YOUNIVERSITY, Earth's Spiritual Digital University.
---
. . .
---
---
Affirmations, Invocations & Insights for the Ambassadors of Light
---
With this e-booklet with 23 poetic affirmations, invocations and watercolors he SANAT KUMARA opens the door for you to lead a spiritually guided life. Through the Earth's frequency leap from the third through the fifth dimension, the separating veil is lifted more and more and you are increasingly able to communicate not only with your soul but also with Master Teachers, Off-Earth Allies, Nature Beings and the SANAT KUMARA yourself.
This e-booklet is for you to have on hand and consult on your smartphone or tablet wherever you go. Immerse yourself in this poetic-intuitive and visual world, listen, introspect, and trust in your intuitive insights. This will connect you to higher guidance.
---
. . .
---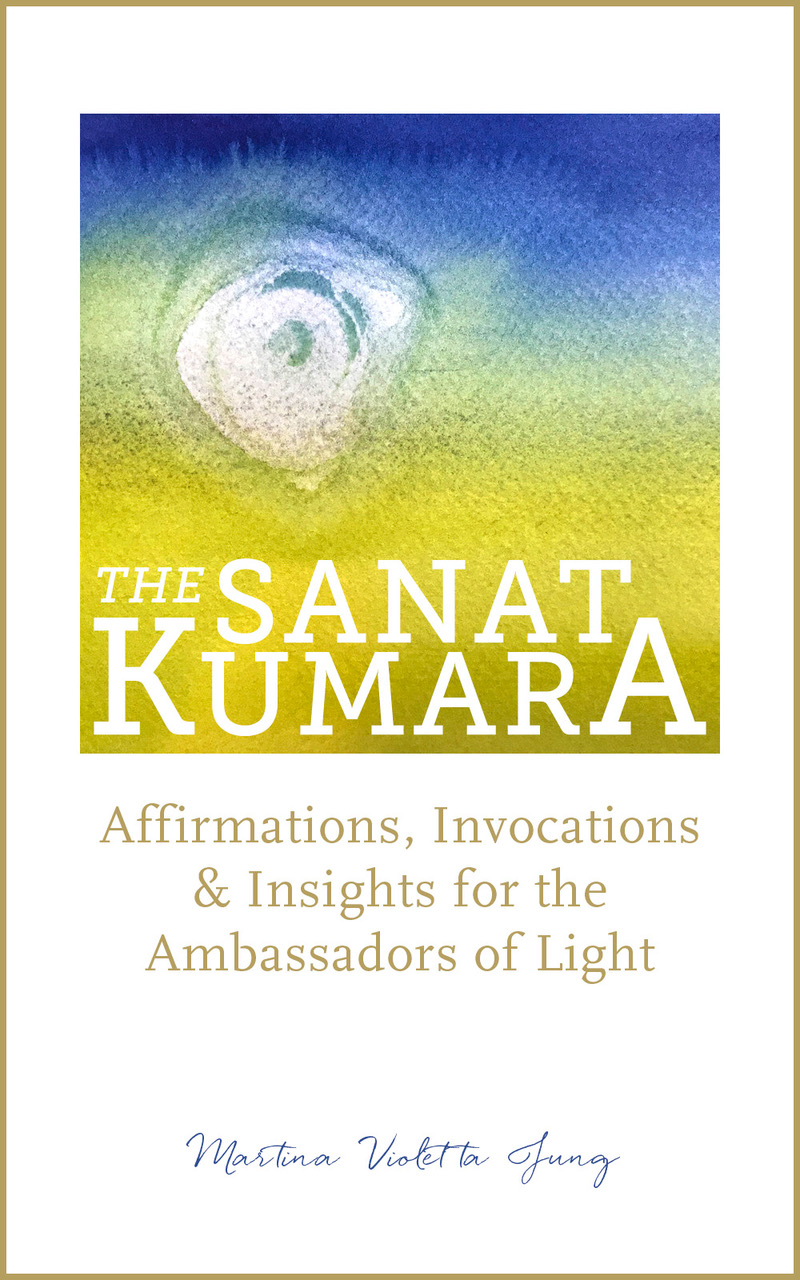 Please click here if you would like to contact Dr. Jung professionally.